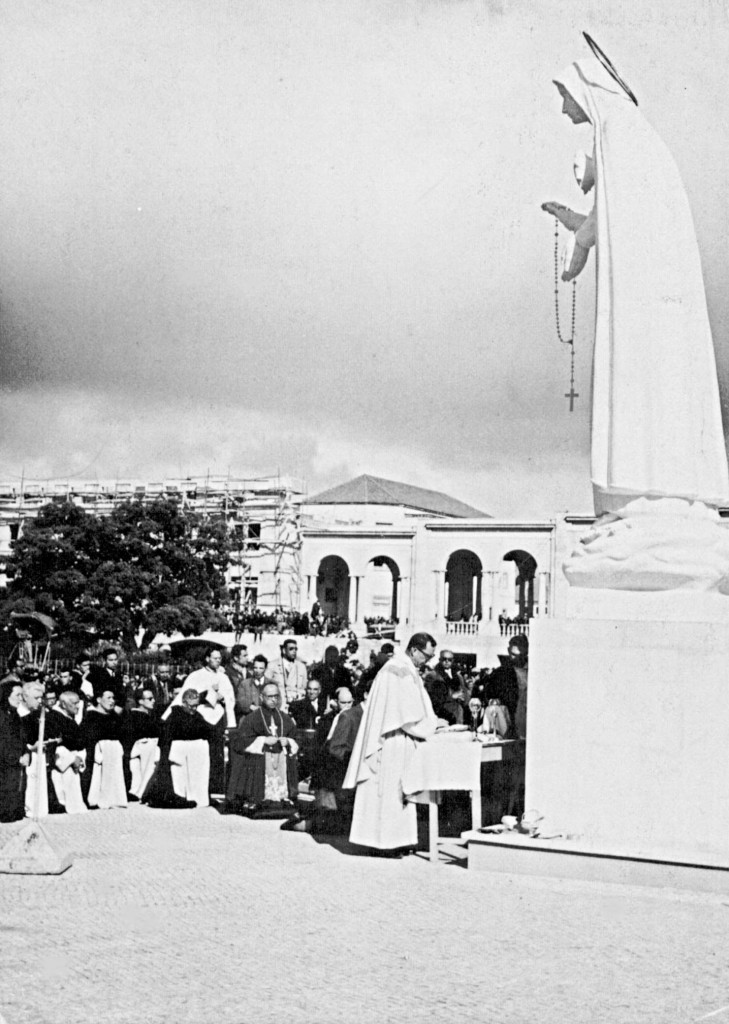 From May 13th – October 13th, 2017, the Church is celebrating the 100th anniversary of the apparitions of Our Lady at Fatima. Appearing to three Portuguese peasant children just as Europe was caught in the throws of the Great War, Our Lady brought a message of repentance and reparation as a means of attaining unassailable spiritual peace, a peace that has as its source the indwelling of the Holy Trinity in our hearts through baptism.
Our Lady's message is no less urgent to today. The Dominican Friars invite you to meditate on this message with the re-release of our own Fr. Thomas McGlynn's The Vision of Fatima, the story of how this sculptor-priest came to create the only statue of the apparition approved by Sr. Lucia (the only surviving visionary at the time) herself.
Click the image below to order your copy now: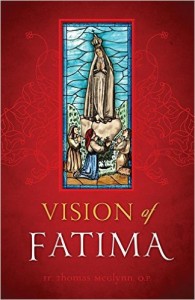 St. John Paul II was shot 4 times on the Feast of Our Lady of Fatima in 1981 and he credited her with saving his life. On May 13th 2017, the Dominican Friars dedicated a shrine of St. John Paul II in New York City where a relic of his blood stained sash will be on display for  veneration by the public beginning on June 13th.
Click here to learn more about our dedication Mass. 
Click here to read more about St. John Paul II and Fatima.