---
Thank You For Attending Our Dedication Mass!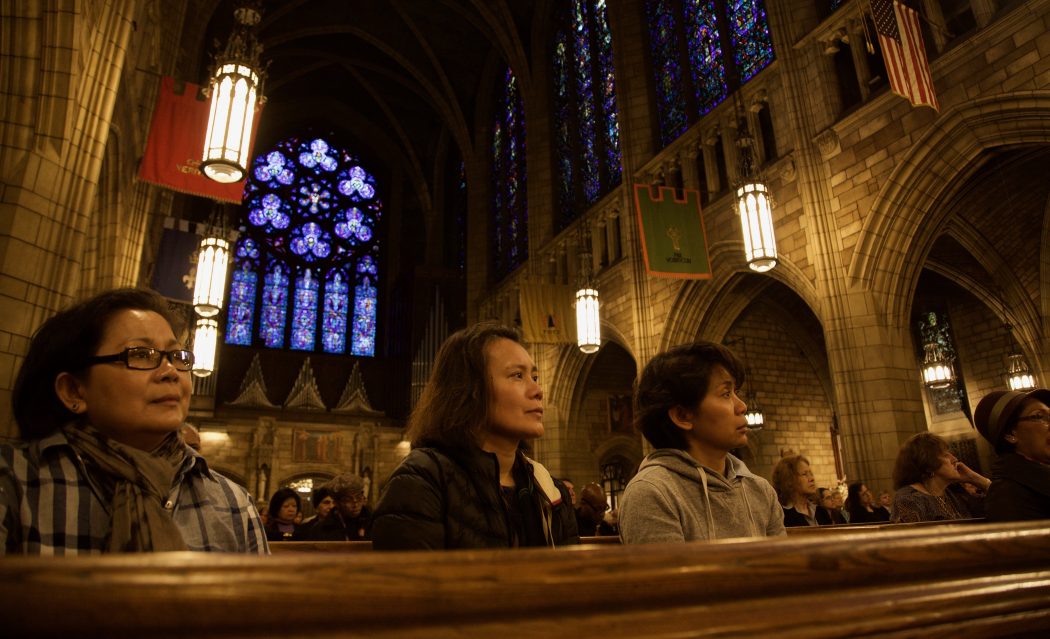 Thank you!
On May 13th, the Feast of Our Lady of Fatima, over 300 people attended the dedication of the shrine of the St. John Paul II Society at the Church of St. Vincent Ferrer!
You can view pictures from the dedication mass here.
Read about the event in Catholic Philly.
The St. John Paul reliquary is now permanently on display for veneration. Throughout this Fatima anniversary year, we will be expanding this shrine in several ways, including installing hand-painted icons of scenes from the life of St. John Paul II.
Your continued support is appreciated!
✠