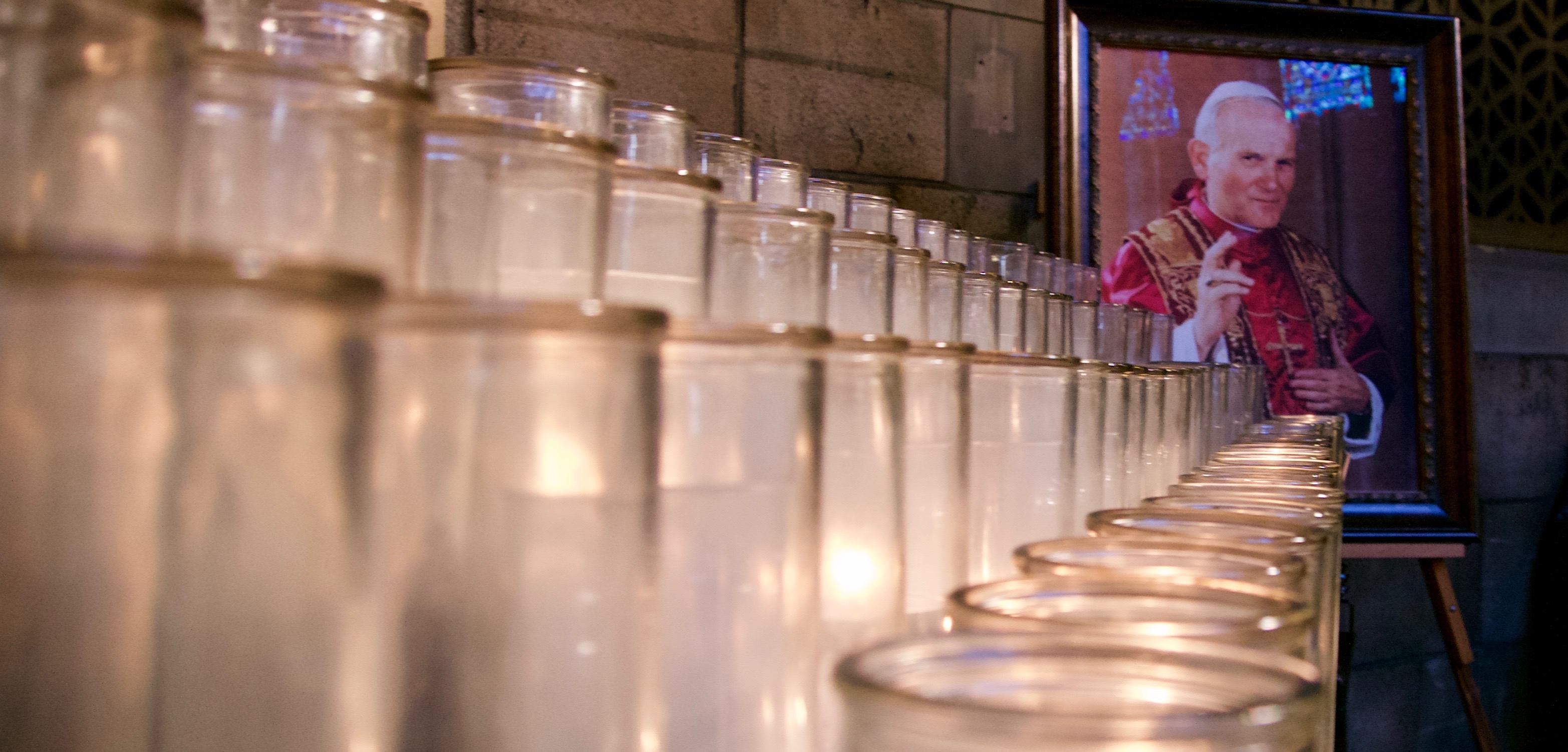 In prayer you become one with the source of our true

light

– Jesus Himself.

– St. John Paul II
The Dominican Friars who serve the shrine would be happy to light a candle that will burn at the shrine for five days in honor of your intentions. Simply click below and complete the information. If you would prefer not to describe your intention with any specificity, feel free to type "for a special intention" or something to that effect.  Note that we ask for a $10 donation per candle to forego costs and to support the formation of the young men who are laying down their lives to respond to God's call to become Dominican Friars.
Be assured of the prayers of the Friars for your intentions.